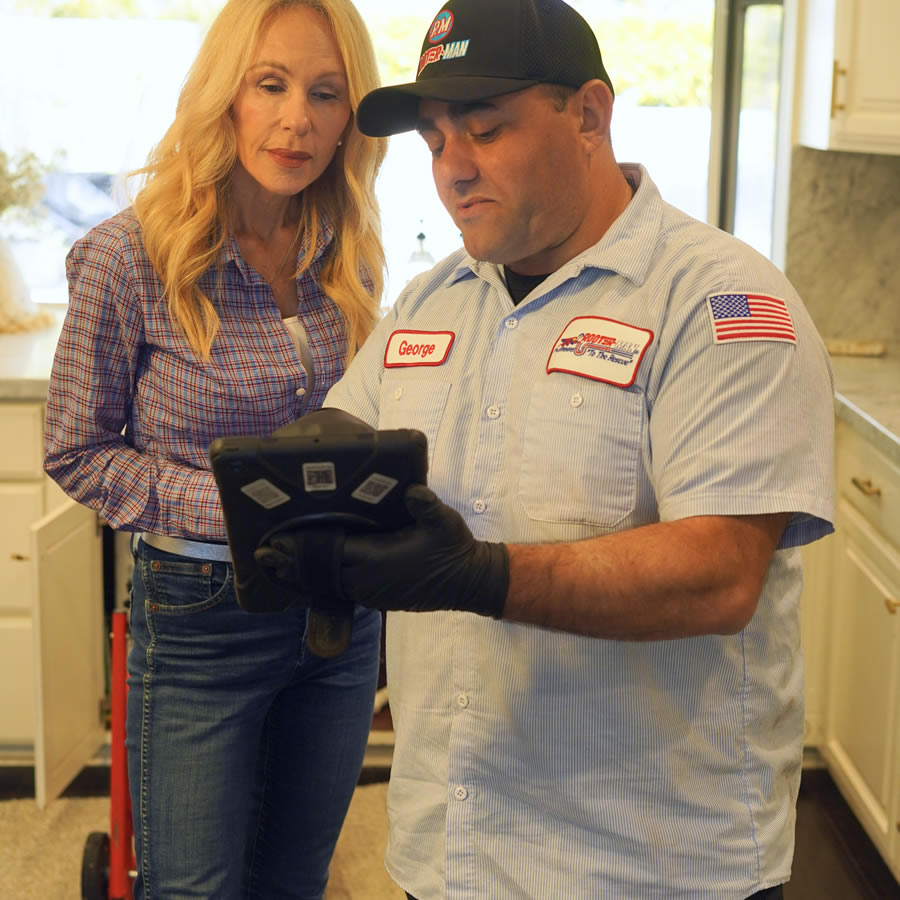 Plumber in Costa Mesa, CA
When you need a quality plumbing service in Costa Mesa, CA, it's important to find a company that will take the time to get things right. Get the help you need from Rooter Man. We have an experienced team of professionals who are dedicated to providing outstanding service at every stage of your project, from initial consultation through installation and maintenance. We offer services ranging from simple repairs to emergency plumbing repair in Costa Mesa; no job is too big or too small for us.
Residential Plumbing Maintenance and Inspection Services
Whether you're looking to sell your property or just want a thorough evaluation, residential plumbing maintenance, and inspection services can help you determine the current condition of your pipes and fixtures. Hiring an experienced plumber in Costa Mesa can ensure that your inspection and essential maintenance tasks are performed accurately. At Rooter Man, we offer comprehensive plumbing maintenance packages for both new homes and existing properties. Our technicians will inspect every aspect of your system during their visit to ensure that everything is in good working order.
New Fixture Installations and Replacements
Are you planning a major renovation project for your kitchen or bathroom? Are you tired of dealing with faucet leaks or toilet problems? The specialists at Rooter Man are excited to offer new fixture installations and replacements for local clients. Trying to keep outdated or damaged fixtures in place could result in long-term water damage, mold development, and other serious complications that can decrease your property value. Alternatively, replacing those items with new and improved versions can not only increase the beauty and value of your home, but some upgrades can even help you save on your monthly utility bills. Our team can help you select the perfect replacement options to suit your needs, budget, and lifestyle.
Emergency Plumbing Repair in Costa Mesa, California
When your plumbing needs to be repaired, it's best to get in touch with a professional plumber as soon as possible. This way, they can assess the situation and make sure that everything is taken care of before it becomes worse. Ignoring issues could put your home or loved ones at unnecessary risk. If you're in the middle of a plumbing emergency and looking for help, we're here for you. We know the importance of having your plumbing issues fixed quickly and efficiently, so we don't waste your time or money. Our plumbers in Costa Mesa want you to feel confident that you're getting the best value for your money when hiring us for any professional plumbing service.
Do You Need Dependable Plumbers in Costa Mesa, CA?
At Rooter Man, we pride ourselves on providing top-notch plumbing services for all of our customers. We are proud to offer drain cleaning, clogged drain line repair, sewer repair, trenchless sewer line replacement, leak detection, water leak repair, water heater repair, tankless water heater installation, and all other plumbing services in Costa Mesa area. Our knowledgeable and friendly staff is always ready to help you with any questions or concerns you may have about your plumbing system, from installation to maintenance. Contact our office to learn more or to schedule your next professional plumbing service in Costa Mesa, California, or a nearby community.