Plumber in La Mirada, CA
If you are looking for a uniformed plumber in La Mirada, then you are at the right place. Rooter Man is an established business with a commitment to exceptional customer service as well as top-quality plumbing service. Call Rooter Man at any time of the day to speak with a live representative and either schedule a flexible appointment or request an emergency plumbing repair. Our dedicated plumbers in La Mirada are on standby for your call.
Schedule routine plumbing service & inspections in La Mirada, CA
The plumbing system is an incredibly reliable and crucial component of your building, but it is not perfect. Pipes, drains, and other parts of the system are vulnerable to a host of threats. Invasive tree roots, extreme temperatures, and blockages are just some of the risks. Sadly, many of these are silent killers and homeowners should be vigilant if they want to catch issues early on.
If you want to get the most out of your plumbing system and prevent unexpected repairs, then routine plumbing service and inspections are crucial. The plumbers at Rooter Man have the expertise and equipment to detect, diagnose, and resolve issues at the root. Why wait until the damage is done? Call Rooter Man to schedule your annual or biennial plumbing service in La Mirada today.
Delaying plumbing repair WILL cost you.
Many homeowners postpone plumbing repair because they are worried about pricing, but they overlook the cost of NOT fixing the problem. Consider this: a leak at one drip per second adds up to over 2,000 gallons of water through the year. The water bill is one thing but think about the potential water damage. Plus, the only difference between a leaking pipe and a burst pipe could only be a matter of time.
Why wait until small issues spiral into BIG problems? Plumbing repair in La Mirada is one call away, and Rooter Man boasts some of the most competitive prices in the area.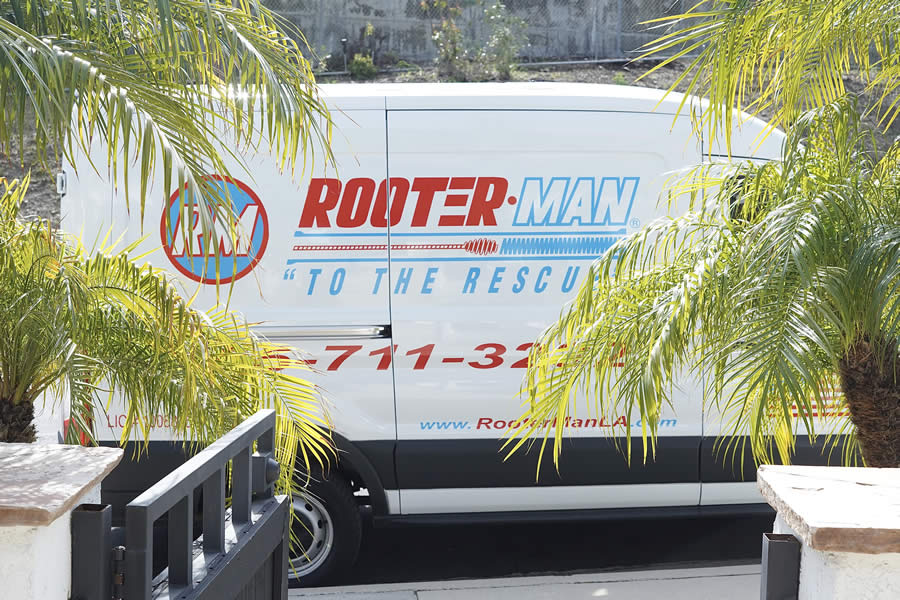 Get a price quote UPFRONT.
We understand that unexpected repairs can put a strain on your finances and budget, which is why we work hard to bring down costs, improve efficiency and productivity, and give our clients the most affordable prices possible.
We even go above and beyond by regularly sharing special discounts, coupons, and promotional offers on our website. Explore our webpages to find applicable opportunities for the residential plumbing service and plumbing repair you need.
Here at Rooter Man, we are so confident in our pricing that we are prepared to give you a price estimate BEFORE the work begins. The cost of plumbing repair in La Mirada, CA does not have to be a guessing game. Choose Rooter Man for honest and transparent pricing.
Emergency plumbers are ready for your call.
You don't have to wait for "regular" business hours to hire a plumber. Why should you have to take time off work? When you choose Rooter Man, you can enjoy emergency plumbing repair, drain cleaning, clogged drain line repair, sewer repair, trenchless sewer line replacement, leak detection, water leak repair, water heater repair, tankless water heater installation and all other plumbing services at any time of the day. Call now to speak with a courteous member of our team.