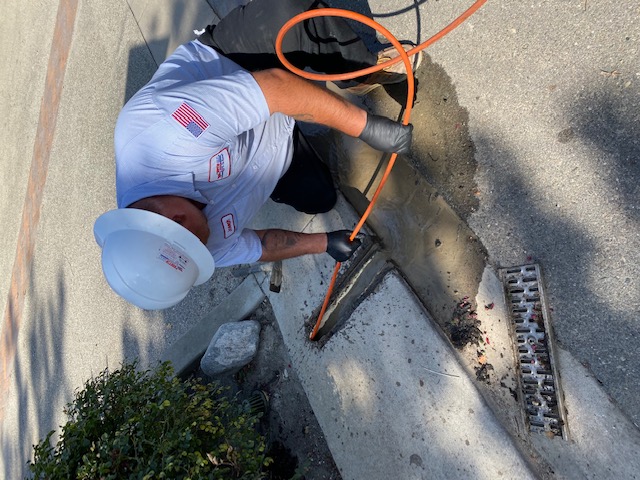 Plumber in Westminster, CA
When you're experiencing a plumbing problem, it can be difficult to know who to turn to. If you want to avoid costly repairs and make sure that your plumbing problems are handled correctly the first time around, then contact Rooter Man today. We provide a great selection of comprehensive services from inspections and maintenance tasks to emergency plumbing repair in Westminster, California, and surrounding neighborhoods. We understand that when it comes to your home, you want nothing but the best quality service available. That's why we've made it our mission to provide the highest level of professionalism in every aspect of our business.
What Are the Risks of Ignoring Residential Plumbing Problems?
Plumbing problems are not always easy to spot, which is why so many people ignore them until they get out of hand. But neglecting your pipes and fixtures can be costly and lead to bigger problems later on. It's important to know what some of the risks are if you don't address a residential plumbing problem when it arises. If you have any of these signs, you may need a professional plumbing service in Westminster:
Your sink, toilet, or faucet is leaking
There is noticeable water damage somewhere in your home
Water is pooling around your basement or crawlspace
The water pressure in your home is too low or high
You're experiencing frequent clogs and system backups
You suspect pipe damage or root infiltration is occurring in your sewer line
Why Taking the Proactive Approach to Emergency Plumbing Issues Matters
When it comes to keeping your property in good working order and ensuring that everything runs smoothly, plumbing is a critical consideration. In fact, plumbing issues can cause significant damage to your home if they are left unchecked for too long. By providing regular maintenance for your plumbing system, problems can be identified before they become emergencies. Unfortunately, unexpected trouble will arise from time to time. If you notice signs of serious plumbing failures, then be sure to call a qualified plumber in Westminster right away. Putting off important repairs or replacements could cost significantly more in the future due to premature system replacements, mold remediation services, or restoration expenses from water damage.
Benefits of Hiring a Professional for Your Next Plumbing Service in Westminster, CA
You might be thinking that you can save money by avoiding a professional plumbing repair in Westminster and doing it all alone. But after you consider the time, effort, and risk involved in attempting complex plumbing tasks without professional training and equipment, it's clear that hiring a professional is the better way to go. Professional plumbers have the right tools and skills to do the job. They can perform any plumbing service quickly and affordably, so you can go back to focusing on your daily life without worry or distractions.
Do You Need Help from Experienced Plumbers in Westminster, California?
The professionals at Rooter Man are here to help you with all your plumbing needs. We are proud to offer drain cleaning, clogged drain line repair, sewer repair, trenchless sewer line replacement, pipe repair, leak detection, water leak repair, water heater repair, tankless water heater installation and all other plumbing services in Westminster, CA. We've worked hard to build a reputation as the go-to experts for all things plumbing, and we are proud to be one of the most trusted names in the business. Contact our office for additional details about our services or to schedule a convenient appointment with dependable local plumbers in Westminster, CA, or a nearby area.