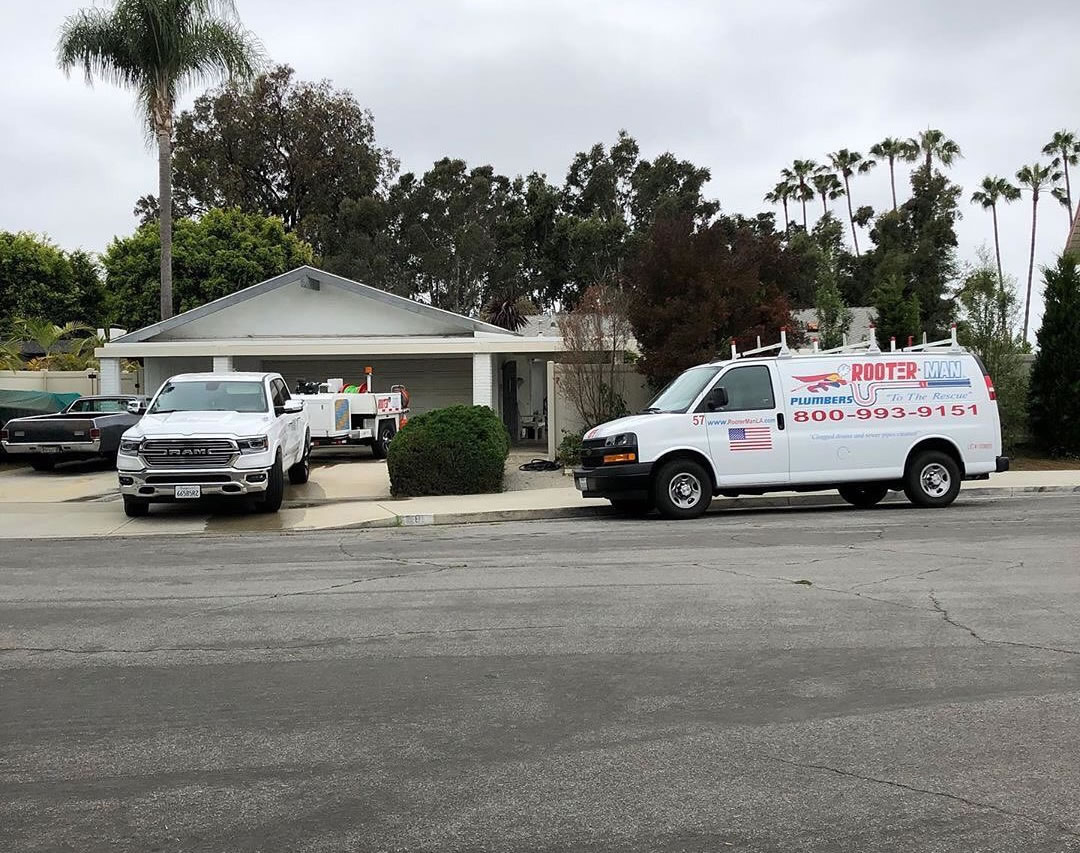 Plumber in Burbank, CA
When the sinks don't drain as they used to, or when the water bills start spiking, it's probably time to call a plumber. Call Rooter Man if you are looking for a uniformed plumber in Burbank. We are an established business with experienced plumbers, competitive prices, and a commitment to long-lasting results. Rooter Man is your full-service residential plumbing company offering the whole gamut of plumbing service and plumbing repair in Burbank, CA. Call Rooter Man today to consult with a friendly member of our team. We can schedule a convenient appointment or arrange emergency plumbing repair today.
Keeping up with your plumbing.
The plumbing system is as sensitive as it is reliable. There are many pipes, drains, nuts, and bolts that go into the system, and each part must pull its own weight. When one part of the plumbing system fails, you can expect issues to arise in other areas as well. For instance, a leak in the water line can cause low water pressure from faucets and showerheads.
For the average homeowner, there are simply too many moving parts to keep up with – which is why many will hire plumbers to inspect the plumbing system. Periodic inspections and maintenance can ensure your plumbing system is working optimally and prevent small issues from spiraling into BIG problems.
Call Rooter Man to schedule routine plumbing service in Burbank today. Our experienced plumbers have the eye, and equipment, to spot signs of trouble and pinpoint the root cause.
Plumbing Repair Service in Burbank, CA
Schedule timely repairs to avoid untimely replacements.
If you are scheduling routine plumbing service, then you know how your plumbing system should be working. When it strays from the usual and starts acting funny, you should hire plumbers in Burbank without delay! Clogged drains can turn into a flooded bathroom and leaks can turn into a burst pipe in the blink of an eye. Here are some warning signs to be on alert for: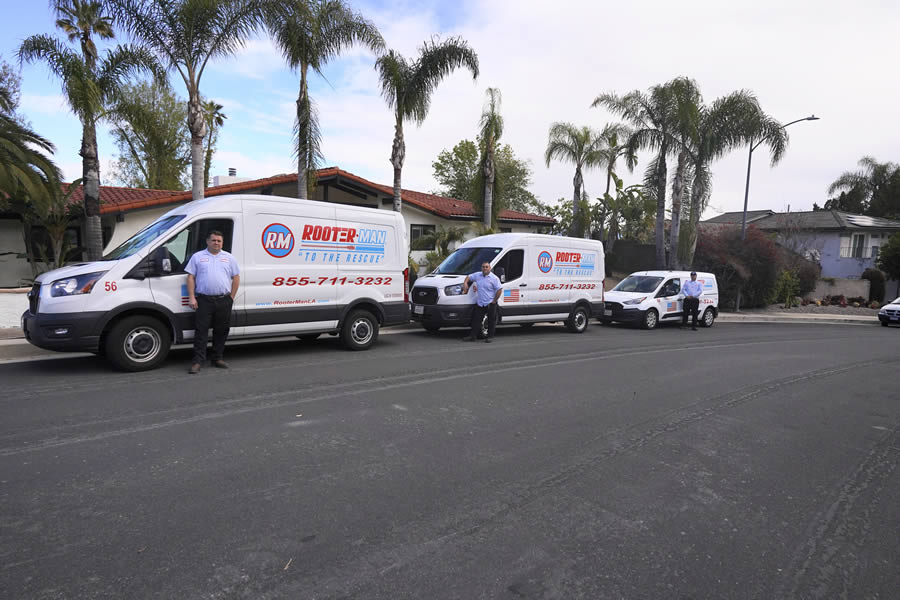 Slow drainage, foul odors, gurgling sounds, and backups in sinks or tubs.
Low water pressure from faucets and showerheads.
Discolored or stinky water – either cold or hot.
Strange sounds coming from the water heater or appliances.
Water leaks and signs of hidden leaks, such as water stains, mold and mildew, and warping on walls and ceilings.
Unusual spike in water bills.
And so forth…
Call Rooter Man if you notice any of these signs of trouble so we can get started on the plumbing repair as soon as possible. A quick repair today beats a costly replacement tomorrow!
Emergency Plumbing Repair Available in Burbank, CA
At Rooter Man, we are strong advocates of mindfulness and proactive living. Don't wait until the damage is done. Take preventative measures to avoid headaches in the first place. If trouble does come up, then waste no time in calling plumbers.
We believe that homeowners should have access to plumbers at all times of the day. You don't have to wait for "regular" business hours. Call Rooter Man to speak with a live representative and request drain cleaning, clogged drain line repair, sewer repair, trenchless sewer line replacement, leak detection, water leak repair, water heater repair, tankless water heater installation and septic tank pumping today.