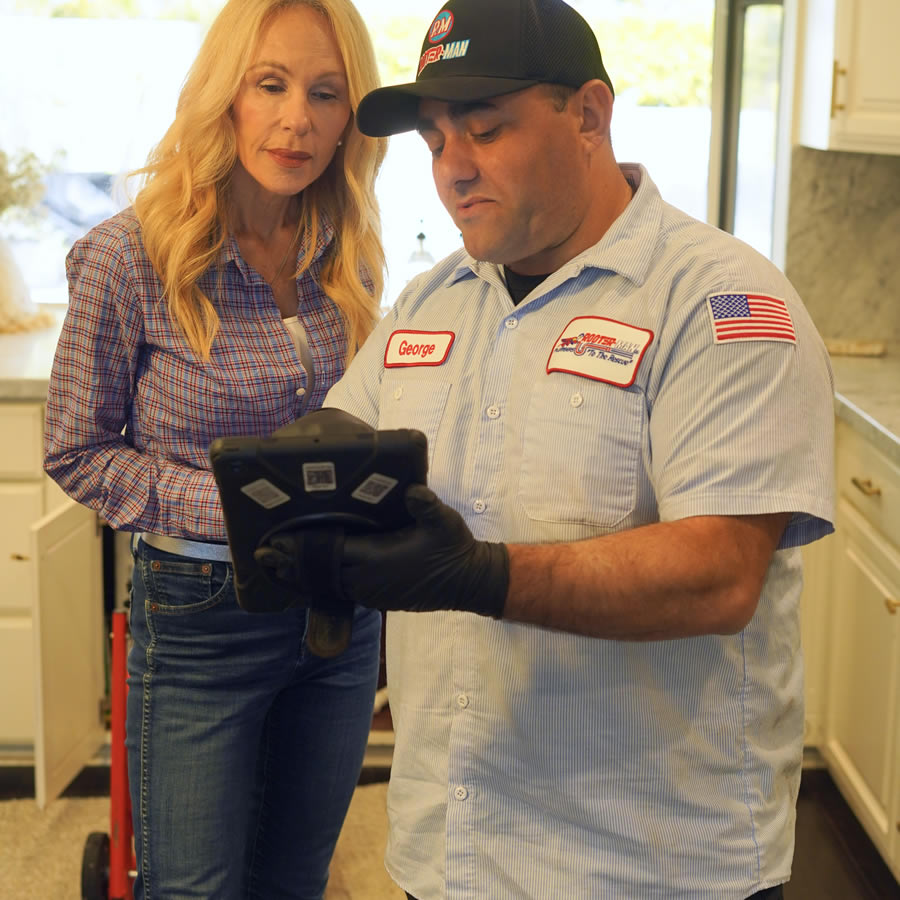 Hydro Jetting in Los Angeles and Orange County, CA
Are your drain and sewer pipes clogged in Los Angeles, CA? or draining really slowly? Grease, sludge, and other debris are the main causes of residential and commercial drain blockages. Rooter-Man provides affordable water jetting services in Los Angeles, CA that can immediately clear this sediment from your drain lines. Hire trusted plumbers from Rooter Man today to get the reliable hydro jetting service you need. High-pressure water jetting blasts away scum and other debris build-ups that has accumulated on the interior of sewer and drainage pipes over the years. This is the best way to get pipes draining again, in fact, it can give you results that are as efficient as brand-new pipes.
Advantages of high-pressure water jetting
Cleaning pipes by high-pressure water jetting is a fairly simple process. Rooter-Man is equipped with state-of-the-art water jetting equipment. The technician will insert a bendable hose into your drainage pipes and a high-pressure water jet will dislodge any waste build-up deposits along the walls of the pipes and flushes them out of the pipe.
Our hydraulic water jet equipment can clean longer sections of pipes compared to regular cable machines and is powerful enough to clean any obstructions such as dirt, grease, hair, tree roots, and the like. With the use of our specialized water jet technology, Rooter-Man technicians will be able to dislodge blockage without needing to use any other tools or toxic chemicals. It is the fastest, most cost-effective, and environmentally safe way to clean out pipes.
Water jetting as preventive maintenance
Because water jetting is a relatively easy procedure for cleaning pipes, it is the best way to apply preventive maintenance on your sewer and drain pipes. If pipes are cleaned out periodically, the likelihood of accumulating debris and other harmful deposits can be curtailed or prevented. An investment in preventive maintenance using the water jetting process will inhibit the build-up of deposits that may destroy your sewer and drain pipes. A major expense in pipe repair and replacement can be avoided.
If you are having issues with your sewer and drainage system in Los Angeles, CA, or if you know that your pipes have not been cleaned for some time give us a call and we will schedule professional plumbers to clear your pipes of any obstruction with the use of our specialized water jetting equipment!