Plumber in Covina, CA
Whether it's ensuring a hot shower in the morning or a functioning restroom in your office, your plumbing system is hard at work, quietly making your life more comfortable and convenient. If you need help keeping your pipes and fixtures in quality condition long-term, call the specialists at Rooter Man Plumbing. Our professionals offer reliable residential and commercial plumbing service for local property owners. From routine inspections to emergency plumbing repair in Covina, CA, our crew is ready to lend a hand.
The Nuts and Bolts of Residential and Commercial Plumbing Service in Covina
When it comes to homes and businesses, plumbing systems must function well to ensure comfort and convenience. However residential and commercial plumbing services have a lot of differences. Here are a few things that set them apart:
Residential Plumbing Services: In homes and apartment complexes, the plumbing system is generally straightforward. The main focus here is on the daily needs of a family or individual. Services in this category often include repairing leaks, unclogging drains, installing fixtures, and routine maintenance.
Commercial Plumbing Services: On the flip side, commercial plumbing involves a more complex and extensive network of pipes, fixtures, and systems that cater to business environments such as offices, malls, and industrial spaces. The tasks here include handling high-pressure water systems, large water heater installations, and ensuring compliance with industrial health and safety standards.
Drain Cleaning Services
More often than not, many plumbing issues originate from the drains. From slow-draining sinks to unpleasant odors, a host of problems arise from poorly maintained drains. That is where drain cleaning services come to the rescue, serving as a preventive measure that can save you from more serious troubles down the line. Making drain cleaning a part of your regular maintenance routine can prevent clogs and backups, ensuring that water flows smoothly through your pipes. In cases where you find yourself dealing with a sudden and severe clog, professional plumbers in Covina offer emergency plumbing services that are designed to address urgent issues quickly.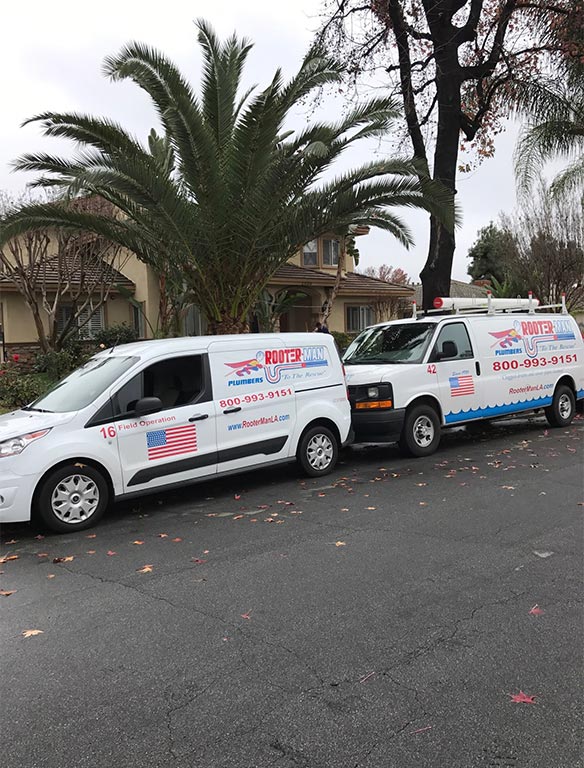 Keeping Your Plumbing System in Great Shape
Preserving the efficiency of your plumbing system is important for long-term care. Here are some handy tips that can help you maintain your plumbing system and avoid an emergency plumbing repair in Covina:
Regular Inspections: Perform regular inspections of your plumbing fixtures such as faucets, showerheads, and toilets, keeping an eye out for signs of leakage or wear and tear. Early detection of issues can prevent bigger problems in the future.
Mind What Goes Down the Drain: Be cautious about what goes down your drains to avoid clogs. Refrain from disposing of oil, grease, and other sticky substances in the sink. Similarly, avoid flushing solid items down the toilet.
Water Pressure: Maintain an optimal water pressure level to prevent undue strain on your pipes. Installing a pressure-reducing valve can be a good idea if you notice consistently high water pressure in your system.
Seasonal Maintenance: Depending on your region, you might need to perform seasonal maintenance tasks such as insulating pipes in the winter to prevent freezing and subsequent bursting.
Do You Need a Professional Plumbing Service in Covina, California?
Have stubborn clogs or leaky pipes caused problems in your household or business? If you're looking for a qualified plumber in Covina, CA, then reach out to the team at Rooter Man Plumbing. We are ready to put our tools and experience to work for your property. We are proud to offer drain cleaning, clogged drain line repair, sewer repair, trenchless sewer line replacement, pipe repair, leak detection, water leak repair, water heater repair, tankless water heater installation and all other plumbing services in Covina, CA. Contact our office to learn more or to schedule a convenient appointment with dependable plumbers in Covina, CA, or a nearby area.