Plumber in Woodland Hills, CA
Plumbing issues can be a major inconvenience, causing disruption to your daily routine. Your pipes are responsible for carrying water throughout your property, so it's important that you have a reliable system that works properly. If you're experiencing problems with your plumbing, call Rooter Man today. We offer a variety of residential plumbing services including inspections, drain cleaning, fixture installations, pipe replacement, and emergency plumbing repair in Woodland Hills, California, and nearby communities. With years of experience and a team of highly skilled professionals, we are committed to delivering the highest level of quality and service to all our customers.
What Types of Residential Plumbing Services Are Available?
Plumbing services are essential for maintaining the plumbing system in homes. These services include various types of repairs, installations, and maintenance procedures, including:
Fixing leaky pipes and faucets.
Replacing worn-out parts, such as washers or seals.
Drain cleaning, which involves removing blockages in drains and sewer lines using specialized equipment.
Water heater repair and installation
Installation, repair, and replacement of various fixtures like toilets, sinks, and showers.
Inspections and maintenance tasks that improve the safety and dependability of the plumbing system.
Preventative Maintenance
The most important benefit of hiring a professional is the peace of mind that comes with knowing the system is in good working order. When you hire a plumber, they will perform routine maintenance on your pipes and fixtures to ensure they're functioning properly. This includes checking for leaks, cleaning out drains, flushing faucets, and more. Additionally, if there are any issues with your plumbing system that need to be addressed immediately, such as a leaky pipe, then plumbers in Woodland Hills, CA, will be able to fix them right away instead of waiting until it gets worse or causes extensive property damage.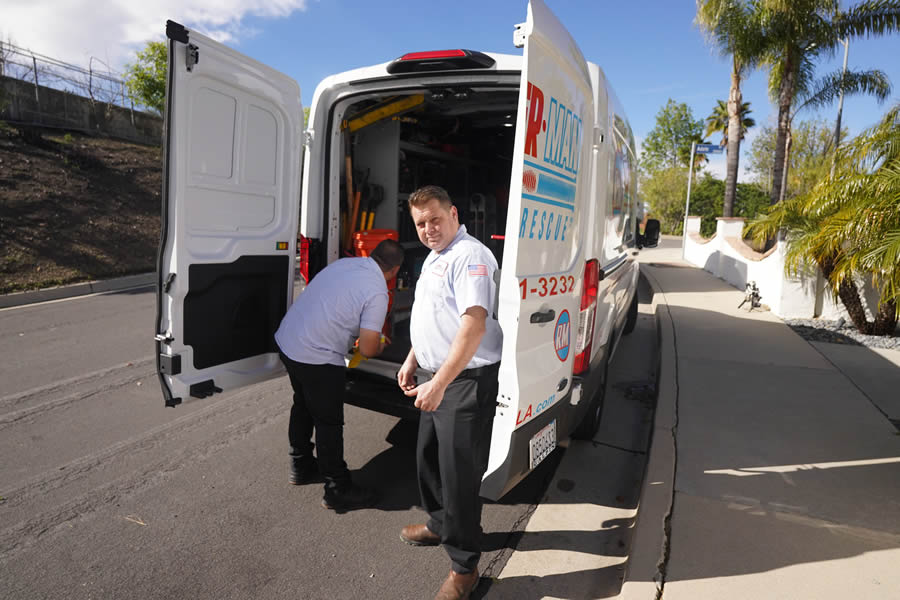 Hiring Professional Plumbers
Experienced plumbers in Woodland Hills have the expertise, knowledge, and experience to handle various plumbing issues effectively. They are trained to diagnose and fix plumbing problems quickly and safely, which can save homeowners time and money. They use specialized tools and equipment for the tasks they perform, which will ensure that the job is done with quality in mind. There's no reason to put your property at risk because of mistakes made with faulty DIY attempts. When you hire a qualified specialist for your installation service or plumbing repair in Woodland Hills, you can help prevent major plumbing issues and ensure the longevity of your plumbing system.
Do You Need a Reliable Plumbing Service in Woodland Hills, California?
At Rooter Man, we understand the importance of providing quality plumbing services to our clients. Our team of experienced plumbers is dedicated to providing top-notch services to meet our client's needs. From routine inspections to emergency plumbing services, drain cleaning, clogged drain line repair, sewer repair, trenchless sewer line replacement, or septic tank pumping, our technicians are always ready to help. When you choose us for your plumbing needs, you can rest assured that you are getting the best service possible. Contact our office for more information or to schedule a time for your next appointment with a plumber in Woodland Hills, CA, or another surrounding location.