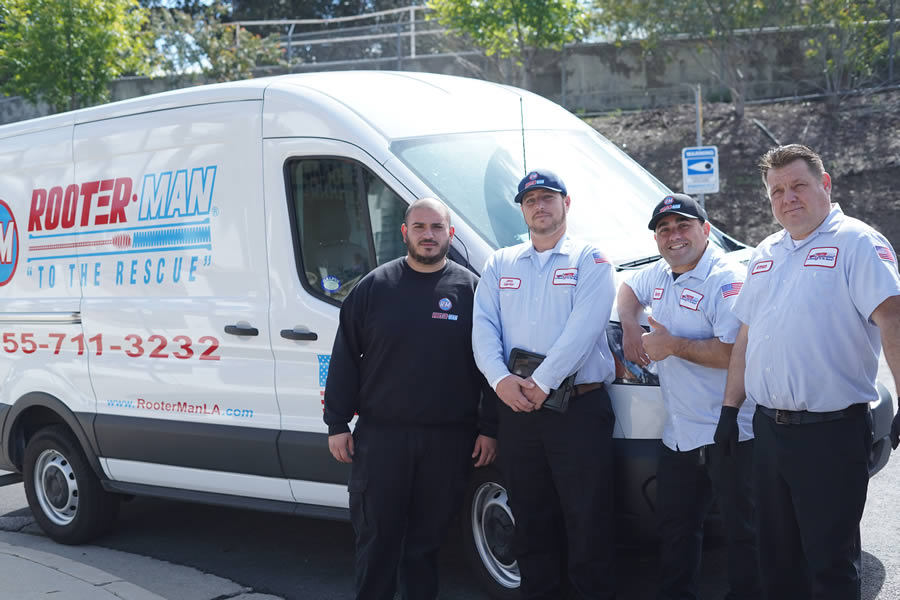 Plumber in Buena Park, CA
At Rooter Man, we've built up an extensive network of industry experts who can help us provide you with the best residential plumbing service in Buena Park, CA, as possible. Our team is highly trained in all areas of plumbing, including water heaters and gas lines, so you know your home or business is being cared for by people who know what they're doing. We offer everything from routine maintenance tasks to emergency plumbing repair in Buena Park, California.
Emergency Plumbing Repair in Buena Park, California
If you are experiencing a plumbing emergency, such as a burst pipe or overflowing toilet, then call qualified plumbers in Buena Park as soon as possible. Professional plumbers will have the tools and skills needed to diagnose problems quickly and make the necessary repairs so that you can get back to normal right away. If you try to fix it yourself, there is no guarantee that everything will work properly in the end or that there won't be any additional damage caused by accidental mistakes.
Reliable Inspections and Maintenance Services
While plumbers should always handle urgent situations, you don't have to wait until disaster strikes to schedule a plumbing service in Buena Park, CA. In fact, preventative maintenance can help keep your pipes and fixtures in great shape and reduce your need for future repairs and replacements. Annual inspections can help pinpoint minor issues, giving property owners a chance to fix the problem before it causes any major damage. Tasks like routine drain cleaning, hydro jetting, and water heater maintenance can ensure that your entire system is running smoothly so you can enjoy a dependable and efficient system without worry.
New Installations and Replacements
Do you have an outdated bathroom or kitchen and are ready for some plumbing upgrades? Are you concerned that your old sewer line may be corroding or infiltrated by roots? If you need a residential plumbing installation or replacement service, be sure to call the specialists at Rooter Man. We can evaluate your existing pipes, fixtures, or plumbing-related appliances and recommend the best course of action for your needs. From a basic faucet upgrade to trenchless pipe replacement services, hiring the right professionals can put your mind at ease. You can rest assured that the project will be completed safely and according to all necessary codes, standards, and regulations.
Do You Need a Plumber in Buena Park, California?
Have you been searching for reputable plumbers in Buena Park, CA, or another local neighborhood? Then give our team a call today. We offer drain cleaning, clogged drain line repair, sewer repair, trenchless sewer line replacement, leak detection, water leak repair, water heater repair, tankless water heater installation and all other plumbing services in Buena Park area. At Rooter Man, we understand how important it is to have reliable plumbing services, so we offer fair rates and flexible scheduling options. We work hard to make sure that the plumbing issues in your home or business are resolved safely and efficiently so that you can get back to enjoying your space without worrying about leaks or other problems. Get help with your plumbing troubles by contacting our friendly staff. We can provide answers to any questions you might have and can also schedule an appointment for your next plumbing service.