Plumber in Placentia, CA
Are you worried about the condition of your pipes? Have you been searching for a plumber in Placentia who can accurately install your new toilet, water heater, or plumbing fixture? Then call Rooter Man. Our technicians offer a variety of residential plumbing services for local customers including emergency plumbing repair in Placentia, California, and nearby locations. We are committed to providing our clients with excellent service and quality workmanship that is second to none.
The Most Common Plumbing Problems for Homeowners
The plumbing system is one of the most important components of your home. It's what keeps your water flowing, your toilets flushing, and your sink draining. But when it breaks, it can cause major disruptions to your household and daily life. Some of the most common issues that property owners experience include:
Leaking fixtures
Running toilets
Recurring clogs
Slow-draining sinks or bathtubs
Failing water heaters
Sewage backups
Pipe damage
Dealing with Emergency Plumbing Trouble
Preventative maintenance can prevent a lot of the most frequently arising plumbing hassles. However, even the best-cared-for faucet or drain line will eventually need to be repaired or replaced. While small situations like a clogged toilet or showerhead replacement can often be performed by a homeowner that's handy, some circumstances call for professional care. If you've discovered an urgent problem such as a burst pipe, hidden leak, or massive sewage backup, then it's time to take action. Ignoring the issue or trying to take care of it yourself could lead to further property damage and health hazards.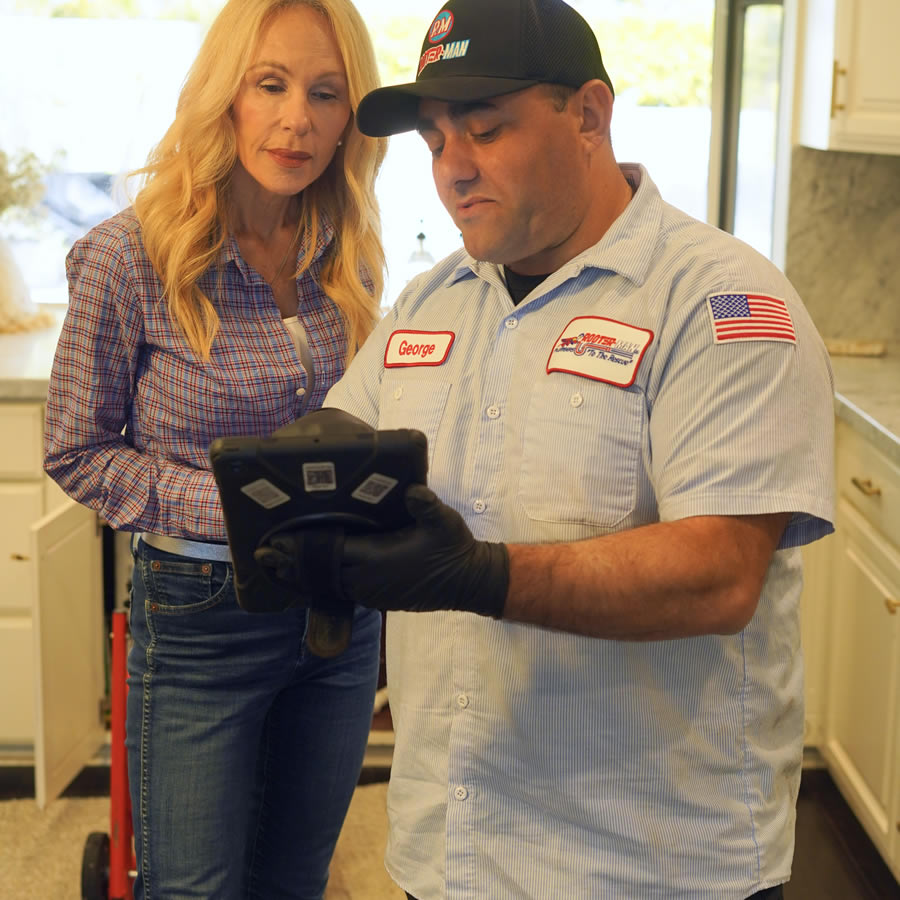 The Importance of Professional Plumbing Service in Placentia, California
If the problem is serious enough to warrant a call to a professional plumber, it's probably best to leave it up to them. Dealing with emergencies can be a stressful situation, but it doesn't have to be. A quality plumbing service in Placentia can get your pipes and fixtures functioning at their best again in no time. After all, qualified plumbers in Placentia have undergone rigorous training to receive their skills and credentials. When you hire a specialist from Rooter Man, you can rest assured that your plumbing system will be in capable hands through every stage of the process. Whether you need a routine inspection or a residential plumbing repair in Placentia, we'll make sure that your needs are met from start to finish.
Are You Searching for Dependable Local Plumbers in Placentia, CA?
Dealing with plumbing disruptions is never fun. There's no need to put your property at risk or to stay stressed out about your situation. If you're dealing with a plumbing issue, call Rooter Man. We have a team of technicians who can handle any job, no matter how big or small. Our team is passionate about what they do, and they love helping our customers.We are proud to offer drain cleaning, clogged drain line repair, sewer repair, trenchless sewer line replacement, leak detection, water leak repair, water heater repair, tankless water heater installation and all other plumbing services in Placentia, CA. If you have any questions or concerns, you can feel free to call our friendly staff anytime. Contact our office to learn more about our wide range of services or to schedule a convenient time for your next appointment.