Septic Pumping & Cleaning in Northridge, CA
Did you know over 21 million Americans rely on a septic system for waste management? While these systems are highly effective, routine inspections, septic pumping, and cleaning are crucial to ensure everything runs seamlessly. Industry experts usually recommend scheduling routing septic cleaning in Northridge every three to five years, but this can vary depending on several factors. When it's time to provide care and maintenance, hiring a professional septic service in Northridge is advisable. We use innovative equipment and extensive expertise at Rooter Man Plumbing to prevent nasty surprises like bubbling sewage from your toilet and yard. Here are tips to help you choose the exemplary company for septic pumping in Northridge.
Experience
A septic unit is an intricate system that requires a keen eye for detail to identify minor issues before wreaking havoc on your premises. Whether it's an installation, maintenance, or septic cleaning job, hiring a professional septic service in Northridge with considerable experience gives you peace of mind. In addition, modern systems contain new components that require in-depth knowledge of how to repair them. Before signing any paperwork, ensure the septic tank cleaning company understands the specific needs of your system and the various parts involved.
Licensing and Insurance
Valid licenses and insurance act as proof of the company's legitimacy. If you hire an expert for wastewater treatment system cleaning, check their credentials to ensure they have the skills to provide installation, septic tank pumping, and other maintenance services. Besides being a licensed company, we handle all the formalities, including legal documentation and permits. We recommend checking the insurance before septic tank pumping in Northridge to protect yourself from financial and legal liabilities. The last thing you want is to incur extra costs during or after the septic pumping job because you hired an unlicensed or insured plumber.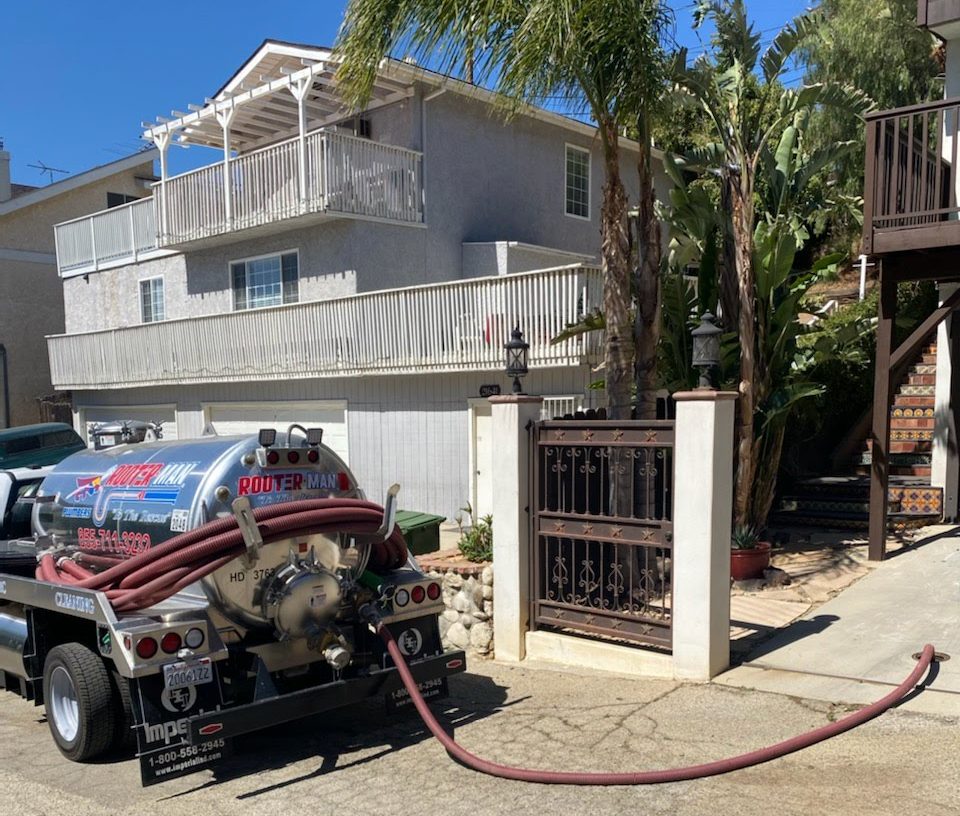 Approach to Septic Cleaning and Waste Disposal
Septic cleaning in Northridge entails a comprehensive inspection and pumping to restore efficiency and function. Once the scum and sludge are pumped from your tank, ensure the specialists are environmentally conscious through responsible waste disposal. Check the credentials before wastewater treatment system cleaning to prove their stand in the ecosystem. Identify the precautions taken to prevent pollution during septic tank pumping in Northridge.
Services Provided
After finding the right septic service in Northridge to install and maintain your unit, find additional services they provide that can benefit your system in the long run. This may include annual inspections, emergency septic tank pumping services, and more. Steer clear of companies that only provide the usual septic services, as they might not provide quality septic pumping in Northridge.
Pricing
Another way to narrow service providers is through prices. Professional septic tank cleaning specialists usually provide a written quote containing all the service costs. Avoid companies that insist on providing quotes via the phone to prevent overage costs during and after the job. Our technicians inspect your system before providing a written quote, ensuring all the costs are stipulated.
Septic systems require close attention to function optimally and enhance durability. Contact us at Rooter-Man Plumbing to schedule a consultation with our experts and enjoy top-notch septic tank pumping in Northridge at competitive rates.