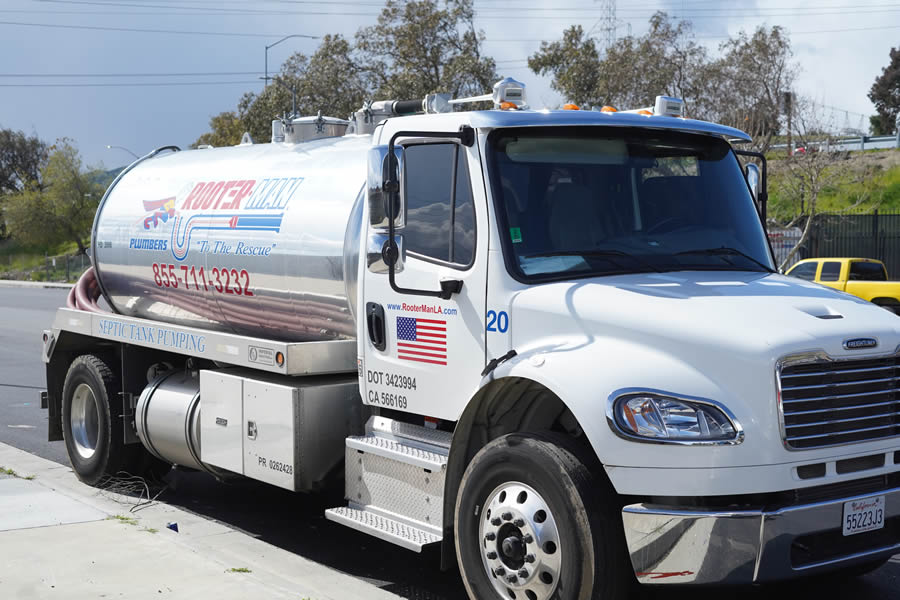 Septic Pumping & Cleaning in Granada Hills, CA
A septic system is a lifesaver for the one-fifth of homeowners in the United States who are not connected to a centralized sewer system. These property owners are responsible for their own sewage maintenance, and septic pumping and septic cleaning are two of the primary maintenance tasks. But you don't have to get your hands dirty. Rooter Man Plumbing is at your service when you need professional septic tank pumping or septic cleaning in Granada Hills, CA. Give us a call to schedule a convenient appointment or request emergency septic pumping in Granada Hills today.
Why pump the septic tank?
The septic system is made up of a couple of primary components: the septic tank and the drain field. When you flush the toilets or otherwise send waste and wastewater down the drains, they flow into the septic tank and naturally split into three layers: a top layer of scum, a middle layer of wastewater, and a bottom layer of solid waste.
Though the wastewater, or liquid effluent, flows out of the septic tank toward the drain field for treatment, a portion remains in the tank along with the solid waste and scum. Helpful bacteria and chemical processes break this waste down into space-saving sludge, but that only slows down the inevitable: a full tank.
It is crucial that the septic tank is emptied out before the sludge and scum get too close to the tank's inlet and outlet pipes. If sludge gets into those pipes, you could end up dealing with slow drainage, clogs, sewage backups, leaks, and even a system failure.
Septic pumping involves using a specialized truck and equipment to vacuum out the majority of the waste in the tank. This is a simple yet crucial maintenance task and should be performed once every 3 to 5 years.
Is my septic tank full?
There's no way to know for sure without peeking under the lid, but here are some tell-tale signs of an overfilled septic tank: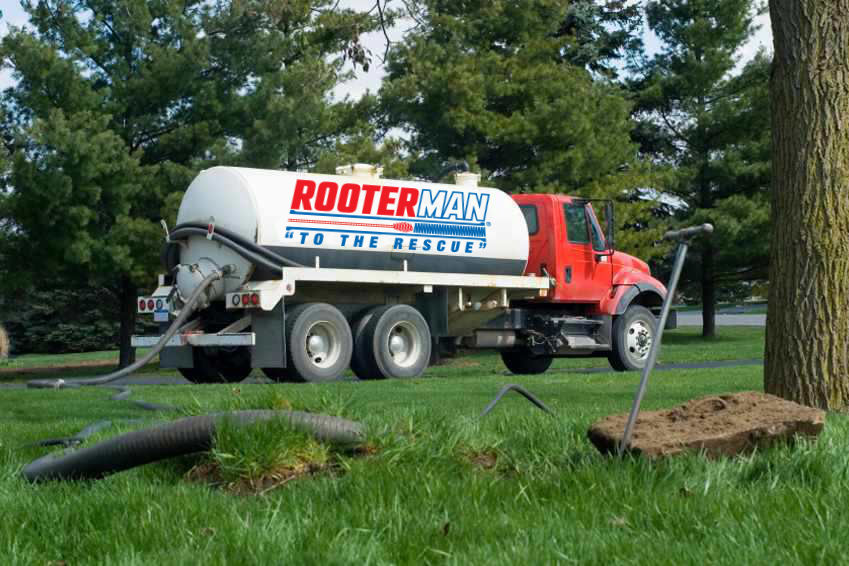 Multiple sinks, toilets, and drains are backing up, making gurgling sounds, or slow to drain.
The smell of sewage out in the yard or your drains.
Patches of overly lush and green grass in the yard.
To know for sure, you should have a septic professional inspect your septic tank. Do not push this off because overflowing tanks can lead to a huge headache down the line.
When to pump the septic tank
The frequency of pumping can vary depending on the size of the tank, number of people in your household, the working condition of your septic system, and more. The general rule of thumb, however, is to pump the tank once every 3 to 5 years.
If it has been more than 5 years, then it might be time for a thorough septic tank cleaning. Our septic tank cleaning in Granada Hills involves pumping the tank as well as deep cleaning the walls and nook and crannies of the septic system.
Emergency Septic Cleaning Available in Granada Hills, CA
The consequences of delaying your wastewater treatment system cleaning can include sewage backups and sewage leaks. If you need emergency septic cleaning in Granada Hills, then call Rooter Man to speak with a live representative today.