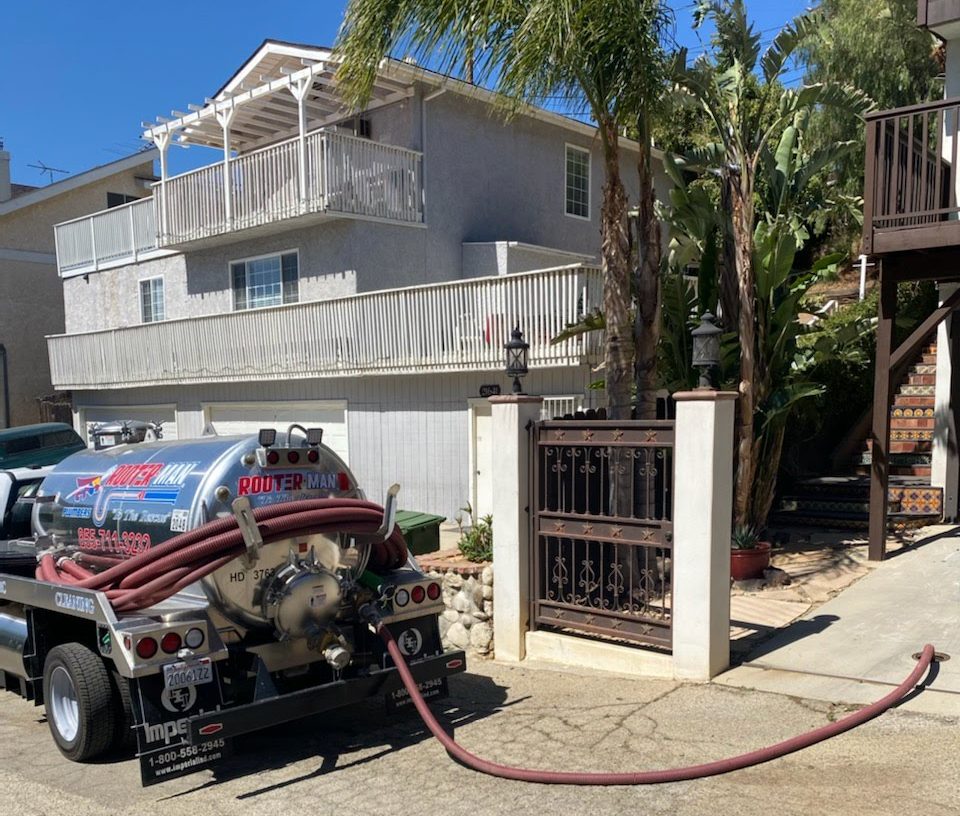 Septic Pumping & Cleaning in Moorpark, CA
When your septic system is backed up, it can be a nightmare. It's gross, smelly, and inconvenient. But don't worry, the specialists at Rooter Man have you covered with our professional services. We provide septic tank pumping and septic cleaning in Moorpark, California, and surrounding areas. Our team is made up of professional technicians who are trained in all aspects of caring for septic systems. They'll show up on time, clean up after themselves, answer any questions you may have, and even give you tips on how to keep your system running smoothly in between cleanings.
Common Problems of Neglected Septic Systems
A septic system is designed to collect and treat sewage from your home. When the system is ignored, it can cause problems such as an overloaded leach field, sewage backups inside the plumbing system, and possible contamination of groundwater. Neglected septic systems are a common problem that can lead to serious health issues and expensive repairs. Many people don't realize how important it is to schedule a septic cleaning in Moorpark regularly, but it is a critical part of septic maintenance. By staying proactive about this essential task, property owners can avoid property damage and premature system replacement.
Common Signs That You're Past Due for a Septic Tank Cleaning in Moorpark, CA
The septic tank is often an afterthought when it comes to home maintenance. Homeowners are more likely to think about the water heater, furnace, or air conditioner. But it's also just as important for property owners to take care of their septic system and all its components. Here are some common symptoms of trouble that mean it's time to schedule a wastewater treatment system cleaning right away:
Slow Drainage in Sinks and Bathtubs
Frequent Clogs and Sewage Backups
Bad Sewage Smells Inside or Outside the Home
Standing Water Near the Tank or Drain Field
Fluctuations in Water Pressure
If you suspect that you need a wastewater treatment system cleaning or repair service, contact a qualified professional that can help you find a solution before any damage occurs.
Reasons to Hire Qualified Specialists for Your Septic Pumping in Moorpark, CA?
Septic tank pumping is a serious job, and mistakes made when performing this task can lead to dangerous and messy consequences. Most owners don't have the training or expensive equipment required to complete the job without risking contamination. By hiring a professional, property owners will ensure that their septic system is well cared for long-term. An experienced septic specialist will have the knowledge, skills, and tools needed to ensure a thorough cleaning so your system can function at its best again.
Is It Time for Your Next Septic Tank Cleaning in Moorpark, California?
At Rooter Man, we believe that all of our customers should be able to enjoy the benefits of a clean and functioning septic system. We are committed to keeping your system in tip-top shape, so give us a call. Our friendly staff can answer any questions you have and can also schedule a convenient appointment for your upcoming septic pumping in Moorpark, California, or another local community.